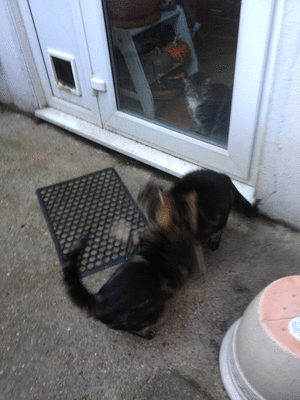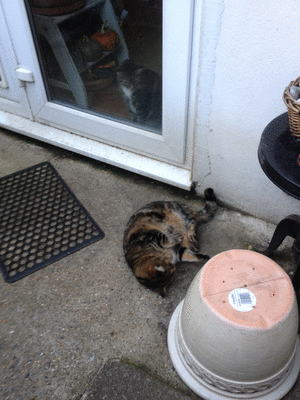 Cat entertainment after school with my tea. Lily and Tiger have a spat, with Cassie in the ringside seat. Lily has a relaxing roll in the dust afterwards. This is the most exciting it gets around here at the moment. School is getting a little easier. We have a few really good days in between the hard ones! The first half of the autumn term is always hard with all those new children to settle and get to know, but we are having fun most of the time, despite it being difficult. It is really lovely when you see the results of the efforts we make with both the children and their parents. There have been a few changes of staff in the nursery which have made a lot of difference to how we work as a team-good changes I am pleased to say!
So, that's all good then, as Hugh Bonneville might say in 2012.
I am going to have a change from dolls faces tonight and make a three pigs necklace which I have been planning for ages. Will show it if I get it done!